Process Of Paying Course Fee
Step1. For Deposit Course Fee Online select Proceed Option.
Step2. After Selecting Proceed Option , You Will See Three Option
1. First Time User In This System : If You Are First Time Using This System To Deposit Course Fee Select This Option.
2. Existing User : IF You Have Already Registered In This System Choose This Option.
3. Find Student ID : : If You Don't Know Your Student ID Choose This Option.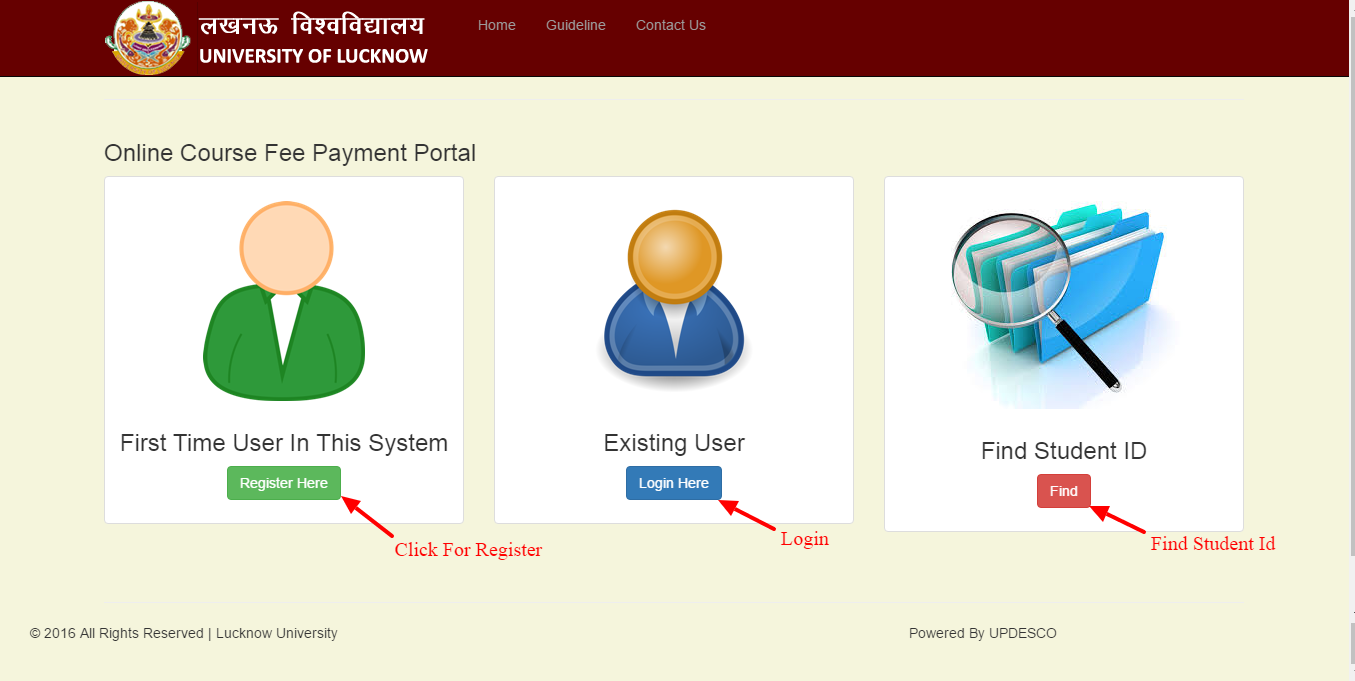 Step3. when you click on Register here you redirect on this page,Now fill student id and student name then click on procced,if you dont know your student id click on Find Student Id.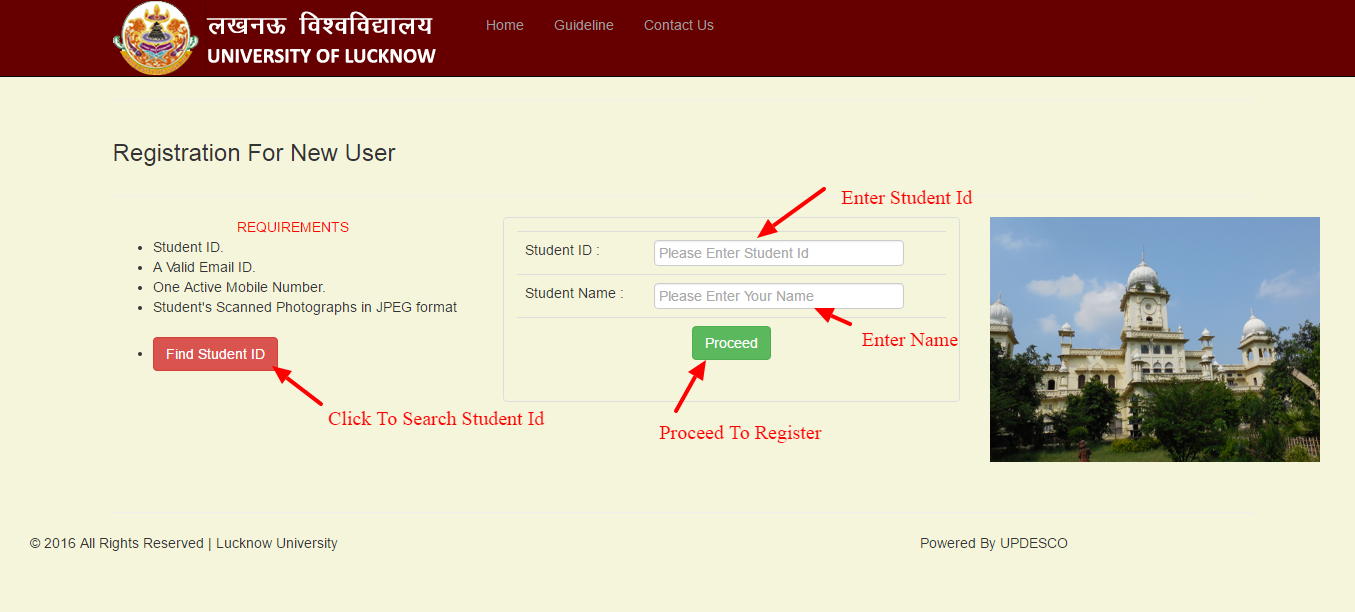 Step4. When you click on Find Student Id you are redirect on this page,After filling details click on show button if you want to reset click on reset button.
Step5. When you click on Login Here ,you redirect on this page.
Step6.Fill all the details here and click on Sign In Button.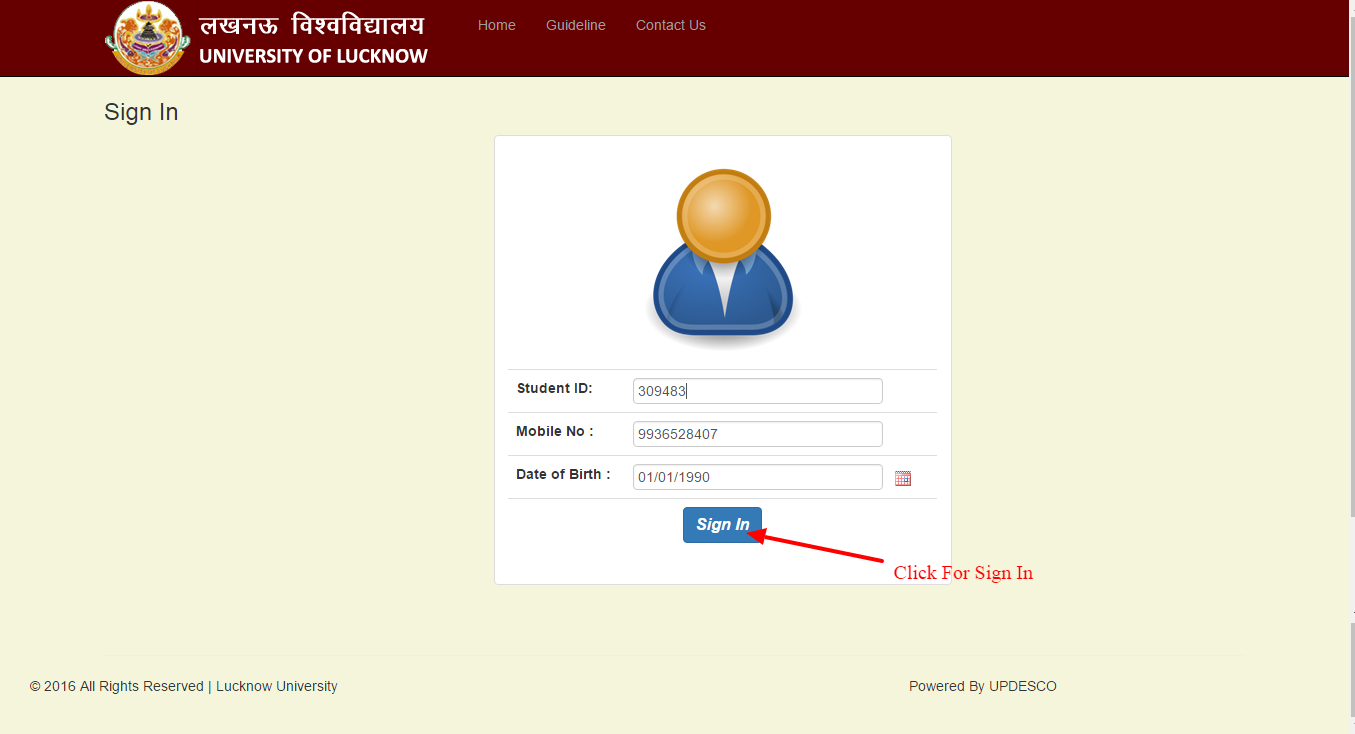 Step7. After Sign In you are Redirected on this page.Click on pay fee .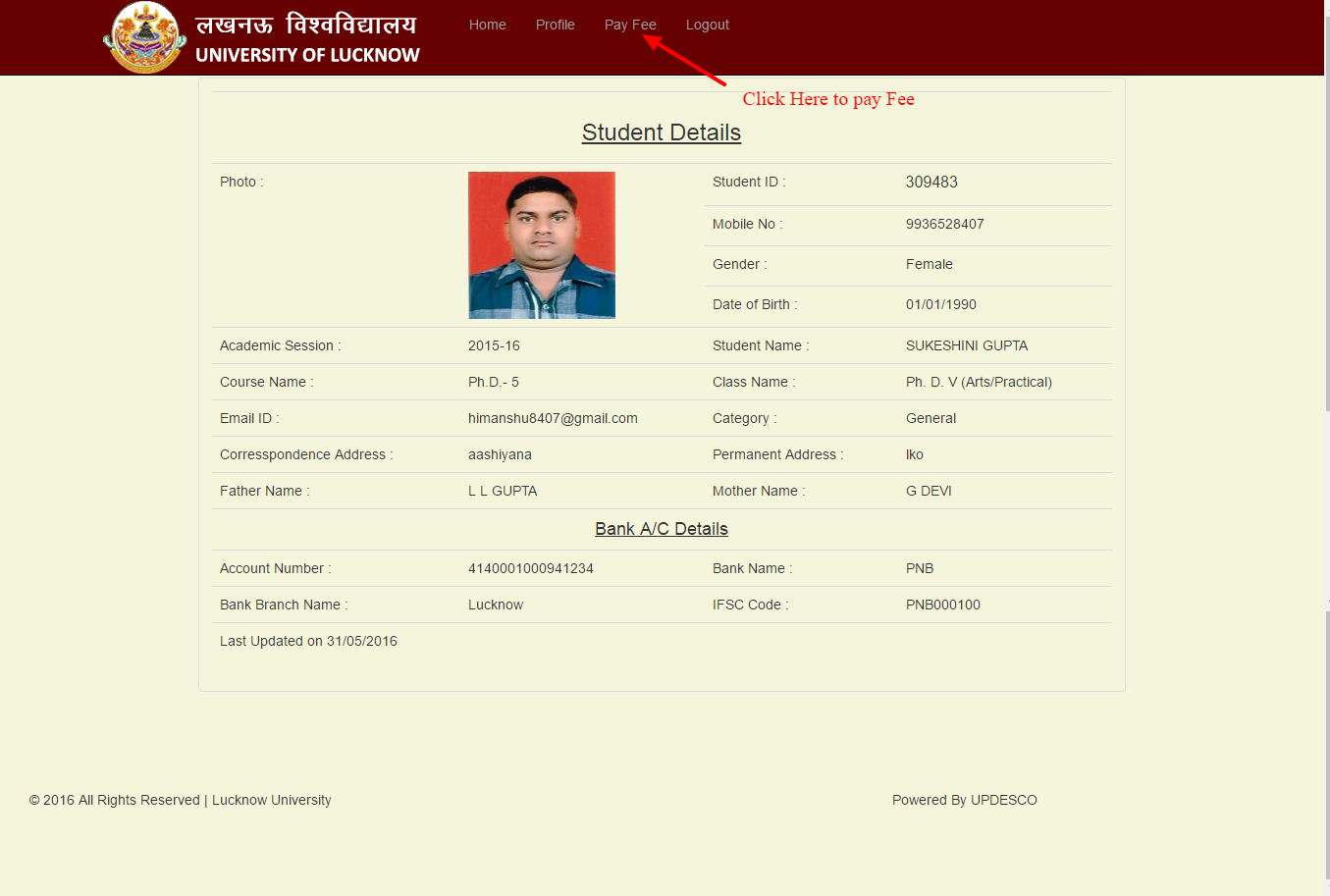 Step8. Clik on view details or pay now .
Step9. Choose yes or no .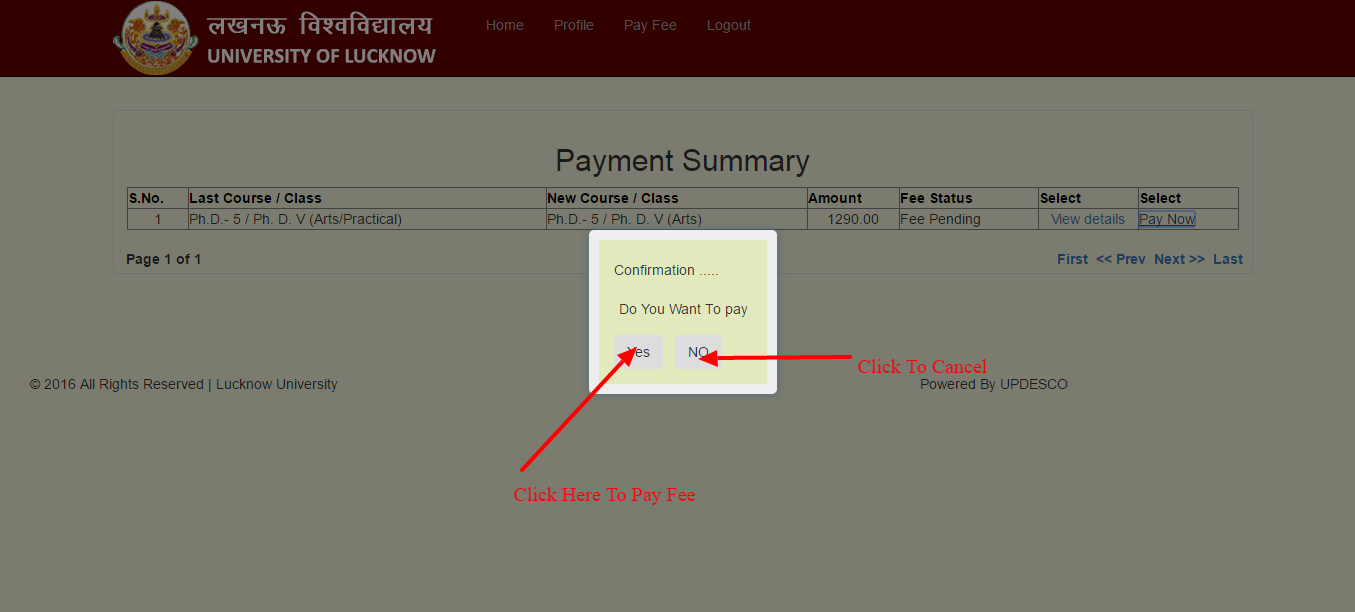 Step10.If you click on Yes Button you redirected on this page now you can select any payment mode Net Banking/Debit card/Credit card Or Pay Using NEFT.
Step11. If you Choose one of these a popup will come.You should check button after reading terms and conditions.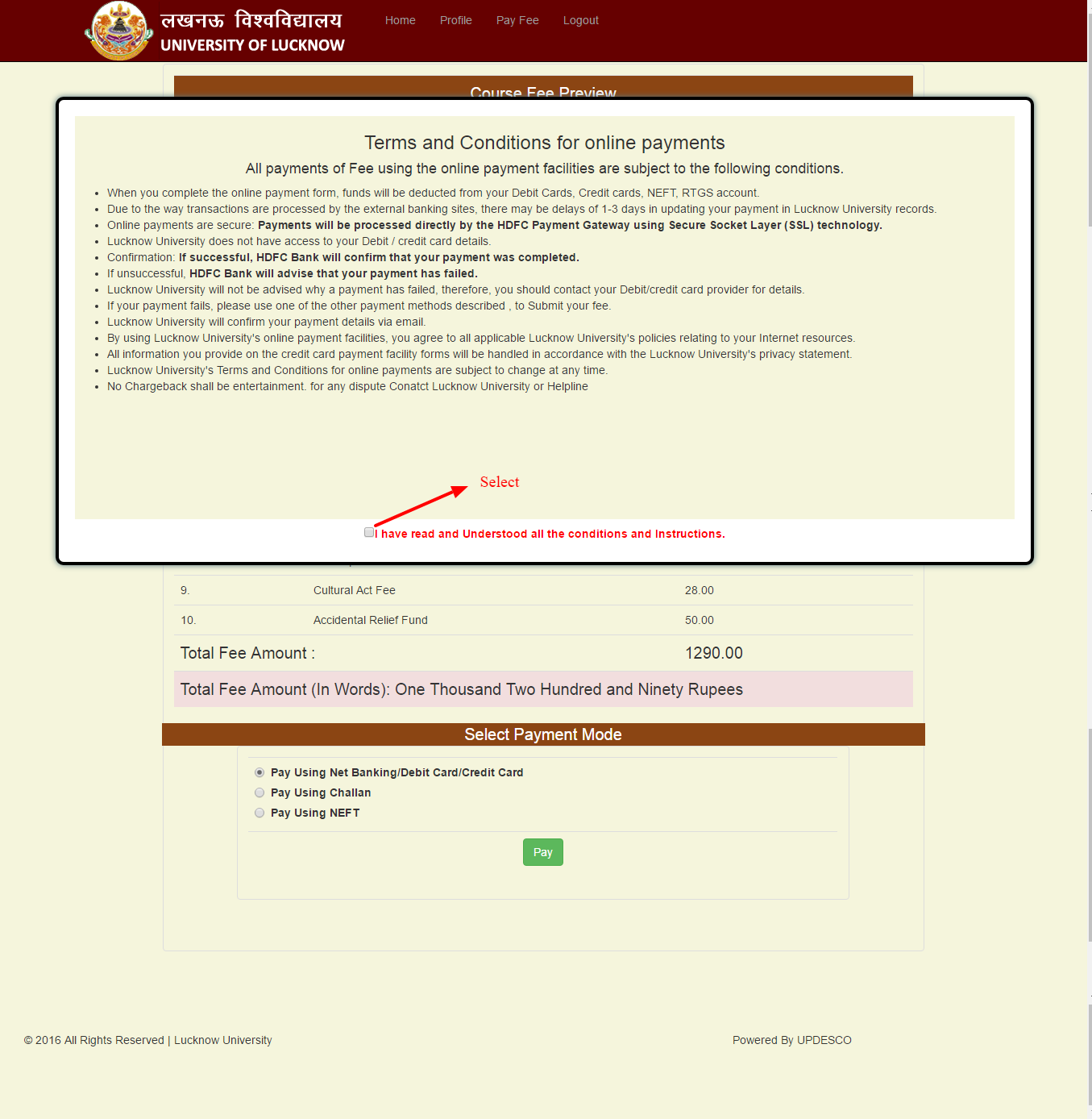 Step12.When You check on this button you will be able to pay fee ,Now you click on Pay Button.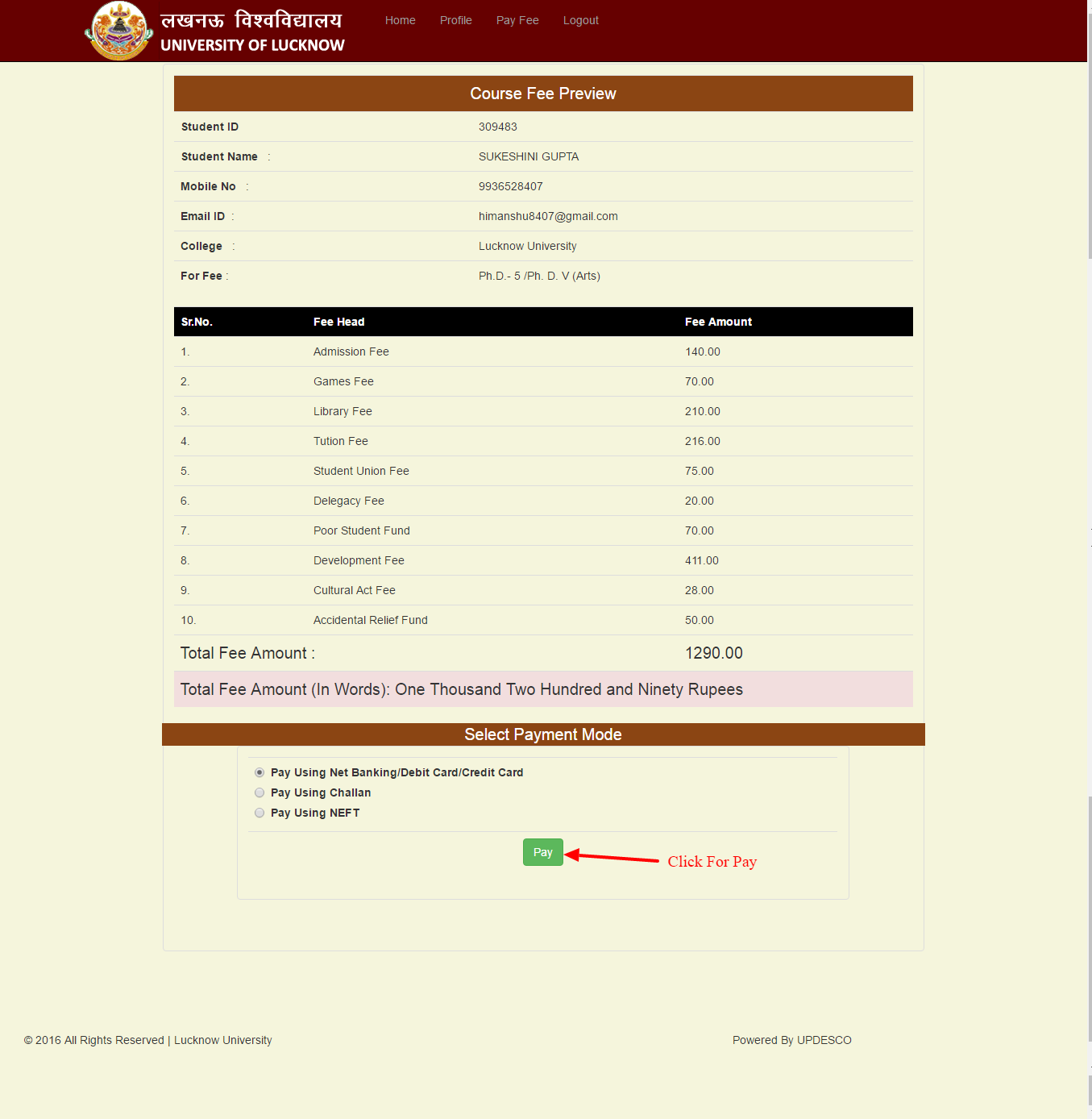 Step13.When you click on Pay Button ,You redirected On Bank Website .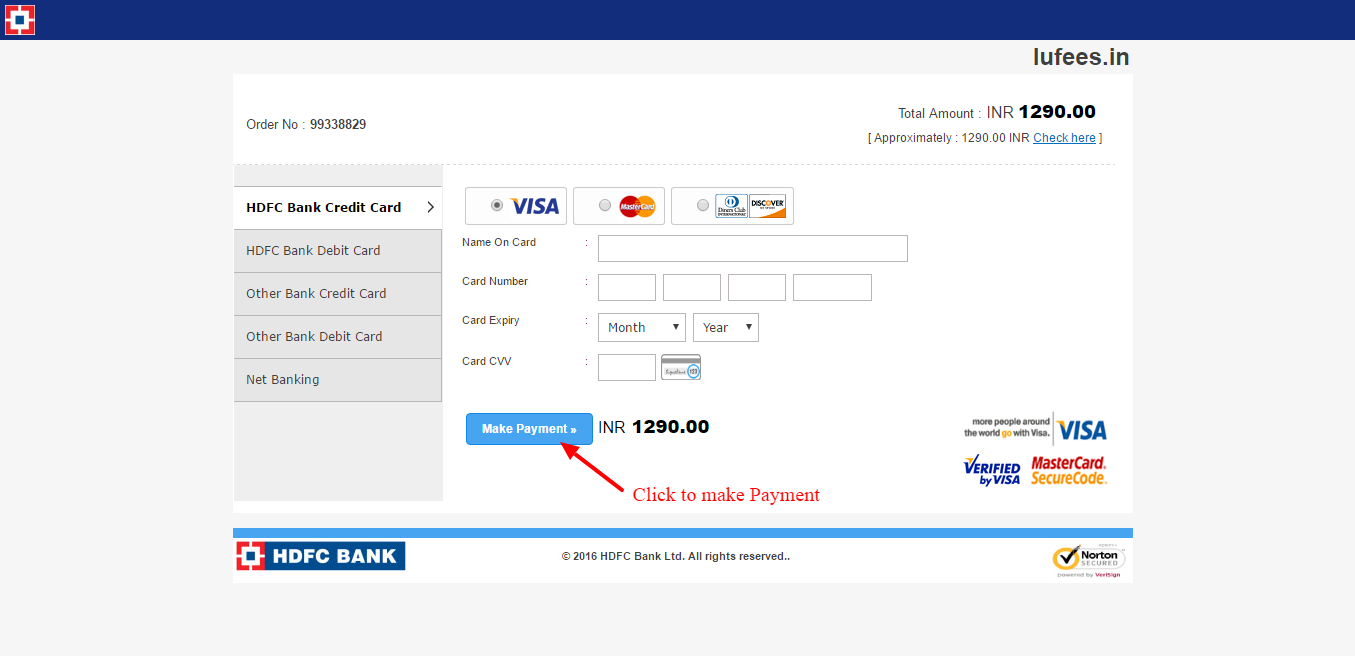 Step14.If You choose Pay Using Challan.
Step15. If you Choose Pay using challan, click on Download Challan.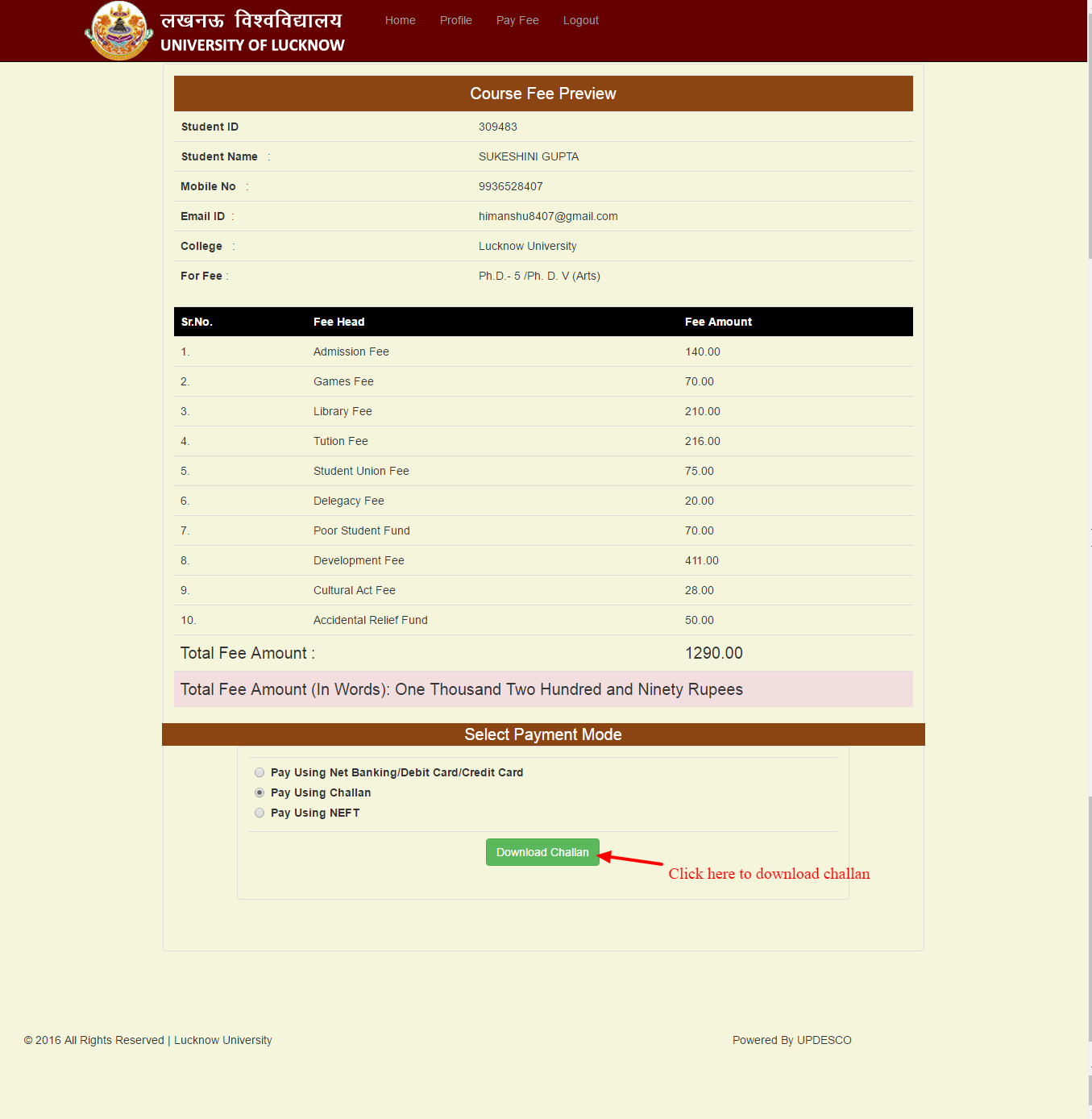 Step16. Print Your Challan And Submit Your Fee .